TERMS AND CONDITIONS
Effective as of August 1, 2019
INTRODUCTION
The Terms and Conditions ("Terms") describe the regulation of the legal relationships between you as a user of the Platforms and Lzaz Technology Company (the company, incorporated in Qatar, registry number 95970; address: Office 501 - Al Bustan Building, Al Sadd, Doha) regarding the use of our platforms such as website www.lzazsports.com and Google Play' or Apple Store's mobile applications (the "Platforms") or purchase and delivery of our services via the Platforms. Carefully read the following information to understand our policy regarding your use of the functionality and services which are available on the Platforms. The Platforms are football matchmaking platforms, that help game hosts and other players to organize their football matches, by finding enough number of players to join the match, arrange team setups and formations, and search for upcoming matches (the "Services"). More details of all features of the functionality and Services is available on the Platforms. We may change the Terms at any time. We will inform you in advance of the changes to the Terms using the available means of communication such as email or mobile phone notification or the like.
1. PRIVACY POLICY
Our Privacy Policy is accessible on a separate page. The Privacy Policy explains to you how we collect and process data which identifies or may indirectly identify you. You shall understand that through your use of the Platforms you acknowledge the processing of this data shall be undertaken in accordance with the Privacy Policy. The Privacy Policy is an abstract legal paper required by the applicable law so our privacy practices are based on it but you have some rights to demand particular information concerning you or a party you legally represent. You also may require specific actions or behavior with regard to your personal data.
2. YOUR ACCOUNT
You may create an account by filling out specific forms using your password and other necessary information. When using the Platforms, you shall be responsible for ensuring the confidentiality of your account, password, and other credentials and for secure access to your device. You shall not assign your account to anyone. We are not responsible for unauthorized access to your account that results from misappropriation or theft of your account. We may, at our discretion, and on reasonable grounds, refuse or cancel service, and remove or edit content.
3. USE OF THE SERVICES AND WEBSITE
You shall not purchase the Services and use the Platforms for any illegal, immoral or inappropriate purposes. You shall not abuse the Services or use the Services in violation of its instructions or recommendations. You shall not engage in any activity that harms, exploits or threatens to harm us, any user, or the Platforms. You shall not send unwanted or unsolicited messages or other spam. You shall not engage in activity that is fraudulent, misleading, or defamatory. You shall not perform or assist in any activity that is harmful to you, the Platforms, Services or others. You shall solely use your account and you may not transfer it to anyone else. You shall not reverse engineer the Platforms, perform data (web) scraping of the Platforms, or hack the Platforms. You may not use the Platforms in a way that may disable, damage, or interfere in the Platforms. You shall not infringe anyone's rights, including copyright and other intellectual property ones. You shall not perform or assist in any activity that violates data protection or privacy rights of anyone. You shall not assist anyone in breaking any of the rules of the Terms.
4. THIRD-PARTY SERVICES
The Platforms may include links to other sites, applications, and platforms (hereinafter the "Linked Websites"). We do not control the Linked Websites, and shall not be responsible for the content and other materials of the Linked Websites. We make these links available to you for providing the functionality or Services on the Platforms. We mentioned some of the Linked Websites in our Privacy Policy. You may also find terms and conditions of the Linked Websites on their websites.
5. INTELLECTUAL PROPERTY ISSUES AND CONTENT
We grant you a non-transferable, non-exclusive, revocable license to access and use the Platforms from one device in accordance with the Terms. All content present on the Platforms includes text, code, graphics, logos, images, compilation, software used on the Platforms (hereinafter and hereinbefore the "Content") is our property or of our contractors and protected by intellectual property laws. You agree to use all copyright and other proprietary notices or restrictions contained in the Content and you are prohibited from changing the Content. You may not publish, transmit, modify, reverse engineer, scratch, participate in the transfer, or create and sell derivative works, or in any way use any of the Content. Your enjoyment of the Platforms shall not entitle you to make any illegal and prohibited use of the Content, and in particular, you shall not change proprietary rights or notices in the Content. You shall use the Content only for your personal and non-commercial use unless otherwise authorized by us. We do not grant you any licenses to our intellectual property unless otherwise provided in the Terms or individual agreement.
6. OUR MATERIALS
By posting, uploading, inputting, providing or submitting any content you are granting us to use the content in connection with the operation of our business including, but not limited to, the rights to transmit, publicly display, distribute, publicly perform, copy, reproduce, and translate the content; and to publish your name in connection with the content. Such content is an inalienable part of the Content. No compensation shall be paid with regard to the use of your content. We shall have no obligation to publish or enjoy any content/idea you may send to us and we may remove your content at any time. By posting, uploading, inputting, providing or submitting content you warrant and represent that you own all of the rights to the content.
7. DISCLAIMER OF CERTAIN LIABILITIES AND LIMITATION
THE INFORMATION AVAILABLE ON THE WEBSITE MAY INCLUDE TYPOGRAPHICAL ERRORS OR INACCURACIES. WE SHALL NOT BE LIABLE FOR THOSE INACCURACIES AND ERRORS. WE MAKE NO REPRESENTATIONS ABOUT THE AVAILABILITY, ACCURACY, RELIABILITY, SUITABILITY, AND TIMELINESS OF THE CONTENT CONTAINED ON AND SERVICES AVAILABLE ON THE WEBSITE. TO THE MAXIMUM EXTENT ALLOWED BY THE APPLICABLE LAW, ALL SUCH CONTENT AND SERVICES ARE PROVIDED ON THE "AS IS" BASIS WITHOUT EXPRESS OR IMPLIED WARRANTY OR CONDITION OF ANY KIND. WE DISCLAIM ALL WARRANTIES AND CONDITIONS REGARDING THIS CONTENT AND SERVICES, INCLUDING WARRANTIES AND PROVISIONS OF MERCHANTABILITY, FITNESS FOR A CERTAIN PURPOSE. TO THE FULLEST EXTENT PERMITTED BY LAW, WE SHALL NOT BE LIABLE TO YOU UNDER THESE TERMS FOR ANY LOSS OF PROFITS, BUSINESS, CONTRACTS, ANTICIPATED SAVINGS, WASTED EXPENDITURE, GOODWILL OR REVENUE OR FOR ANY INDIRECT OR CONSEQUENTIAL LOSS OR DAMAGE WHATSOEVER HOWSOEVER ARISING OUT OF OR IN CONNECTION WITH THE PERFORMANCE OF ANY CONTRACT OR ANY BREACH. OUR LIABILITY UNDER THESE TERMS SHALL BE LIMITED TO A SUM EQUAL TO THE PRICE PAID BY YOU. WE SHALL NOT BE LIABLE TO YOU FOR ANY LOSS OR DAMAGE ARISING AS A RESULT OF OUR BEING PREVENTED FROM PERFORMING OUR OBLIGATIONS UNDER THESE TERMS BY REASON OF CIRCUMSTANCES BEYOND OUR REASONABLE CONTROL.
8. INDEMNIFICATION
You agree to indemnify, defend and hold harmless us, our managers, directors, employees, agents, and third parties, for any costs, losses, expenses (including attorneys' fees), liabilities regarding or arising out of your enjoyment of or inability to enjoy the Platforms or its services, Content, and our Services, your violation of the Terms or your violation of any rights of third parties, or your violation of the applicable law. We have the right to assume the exclusive defense and you shall cooperate with us in asserting any available defenses.
9. TERMINATION AND ACCESS RESTRICTION
We may terminate your access and account to the Platforms and its related services or any part at any time, without notice, in case of your violation of the Terms or misappropriate behavior. We may suspend or terminate the Platforms or Services. We will notify within a reasonable time before the suspension or termination.
10. MISCELLANEOUS
The Terms and all contracts entered into shall be governed by the law of Qatar, regardless of the laws that might be applicable under principles of conflicts of law. You and we agree to submit any dispute or controversy to the jurisdiction of the Courts of Qatar unless otherwise provided by the applicable law. No joint venture, partnership, employment, or agency relationship shall be implied between you and us as a result of the Terms or use of the Platforms. Nothing in the Terms shall be a derogation of our right to comply with governmental, court, police, and law enforcement requests or requirements regarding your enjoyment of the Platforms. If any part of the Terms is determined to be void or unenforceable in accordance with applicable law then the void or unenforceable clauses will be deemed superseded by valid and enforceable clauses shall be similar to the original version of the Terms and other parts and sections of the Terms shall be applicable to you and us. The Terms constitute the entire agreement between you and us regarding the enjoyment of the Platforms and the Terms supersede all prior or communications and offers, whether electronic, oral or written, between you and us. We and our affiliates shall not be liable for any failure or delay to fulfil its obligations where the failure or delay results from any cause beyond our reasonable control, including technical failures, natural disasters, blockages, embargoes, riots, acts, regulations, legislation, or orders of government, terroristic acts, war, or any other force outside of our control.
11. COMPLAINTS
We are committed to resolving any complaints about the Terms. If you would like to make a complaint regarding the Terms or our practices in relation to your personal data, please contact us. We will reply to your complaint as soon as we can and in any event, within 30 days. According to the applicable law, in some cases, we may prolong the term. We hope to resolve any complaint brought to our attention, however, if you feel that your complaint has not been adequately resolved, you may contact your local authority.
12. COPYRIGHT POLICY
If you are a copyright holder, or its agent, and you believe that any of the copyrighted material which is directly available via the Platforms or Services infringes your copyrighted work, please let us know. A notice of alleged copyright infringement may be sent to at the following address: Lzaz Technology Company Registration number: 95970 Registered address: Office 501 - Al Bustan Building, Al Sadd, Doha Email: info@lzazsports.com A notification of alleged copyright infringement shall include as much detail as possible to allow us to identify the facts or circumstances, including, where possible: - A physical or electronic signature of the owner (or person authorised to act on behalf of the owner) of the copyright that is allegedly infringed; - Specific identification of each copyrighted work claimed to have been infringed; - A description of where the material believed to be infringing is located on the Platforms or the Services (please be as detailed as possible and provide a URL to help us locate the material you are reporting); - Contact information for the complaining party, such as a complete name, address, telephone number, and email address; - A statement that the complaining party has a good faith belief that use of the work(s) in the manner complained of is not authorised by the copyright owner, its agent, or the law; and - A statement that the information in the notification is accurate, and that the complaining party is the owner of the right that is allegedly infringed, or agent for the owner.
13. CONTACT INFORMATION
We welcome your comments or questions about the Terms, Privacy Policy, Services, Platforms. You may contact us at: Lzaz Technology Company Registration number: 95970 Registered address: Office 501 - Al Bustan Building, Al Sadd, Doha Email: info@lzazsports.com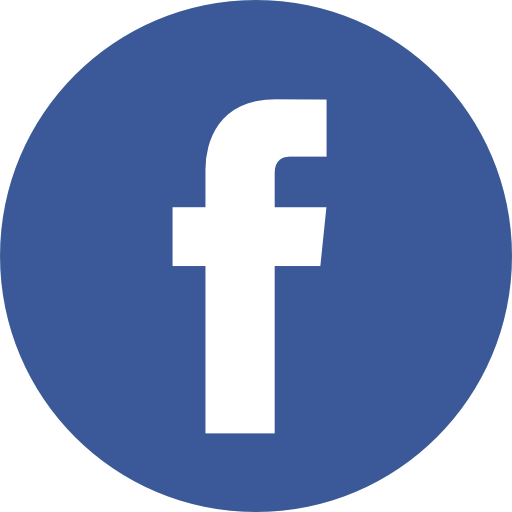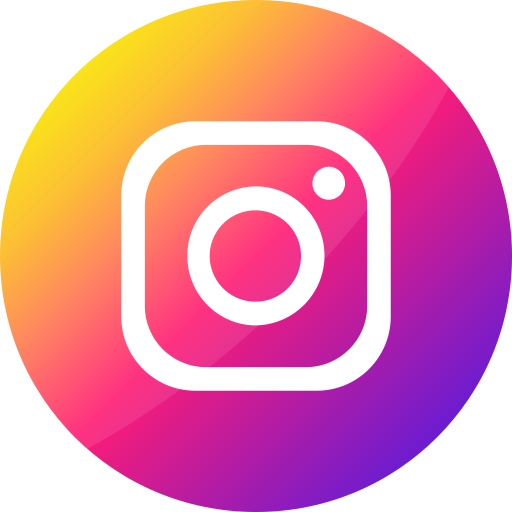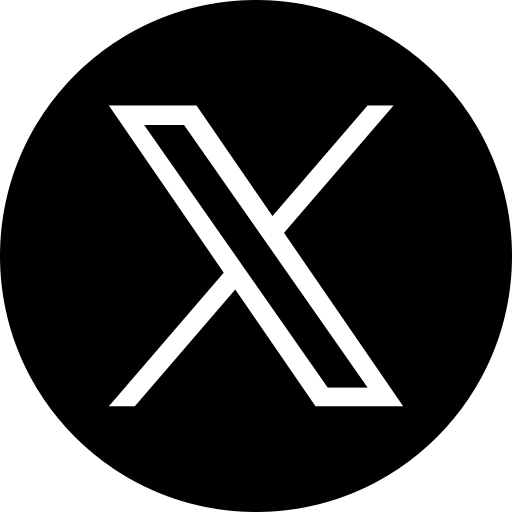 © Copyright 2019 All rights reserved